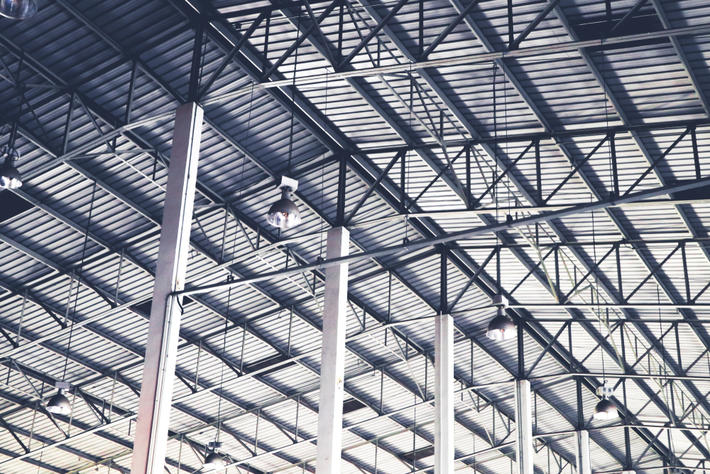 The sustainability of aluminum in construction: a key material with zero emissions
The use of low carbon footprint aluminum in building and construction is considered a key factor in decarbonising the economy and addressing the climate emergency.
2020 was a particularly busy year for primary aluminum producers. As we look with growing optimism at a life beyond the pandemic, we ask ourselves: "How has COVID affected the 'green' recovery?
The answer is simple. Before the pandemic hit the world, the sustainability of aluminum in construction was well known and this material held the title of "metal of the future" for building better. Today, a year after the world went into lockdown, this mentality has changed - it has strengthened. The pandemic has taught us how precious and inexpressible life is and how we are at the mercy of our planet. Post-COVID, all stakeholders have realized that inaction is not contemplated, we are experiencing a climate emergency; governments are looking for opportunities to direct investments towards sustainable solutions such as electric mobility, green building, renewable energy and circular packaging.
Furthermore, investors and customers increasingly push us to provide answers to environmental social and governance issues, asking us to reduce our socio-environmental impact and to minimize our carbon footprint throughout the supply chain. Consumer studies show that end users want manufacturers to be responsible for the carbon footprint of their products: 71% of UK consumers believe that all businesses should be obliged to disclose the carbon footprint of their products, the 60% of Americans and 58% of Germans agree. Is it therefore surprising that this light metal, but resistant and 100% recyclable, is an important protagonist on the path towards a more sustainable future?
Building and construction account for 30% of global energy-related CO2 emissions: the sustainability of aluminum in construction
Towards the end of this year, the UK will host COP26, a milestone for climate action and green recovery as policy makers, business investors, industry leaders and other stakeholders will come together to accelerate action towards the goals of the Paris Agreement and the United Nations Framework Convention on Climate Change. One of the issues raised will be where to focus efforts for the construction and renovation sector. Building and construction are considered a key sector for decarbonising the economy, as they account for 30% of global energy use and 39% of global energy-related CO2 emissions. The unique properties of aluminum, such as its lightness, ease of extrusion in any shape and duration, make it an ideal solution for the challenges we face for better building sustainability.
Aluminum remains the main material as we try to move forward with the post-COVID "green" recovery. The metal offers further benefits to the sector through the reduction of embedded carbon; the use of low-carbon aluminum can result in a substantial reduction of this value by up to 20%, according to the One Click Life CycleAssessment software. In commercial buildings with traditional structures and aluminum parts made with low-carbon aluminum, the carbon footprint can be reduced by 7%.
Sustainability should be at the heart of any aluminum manufacturing company. The main strategic objective should be to make all companies in the sector more efficient and environmentally friendly in the world in terms of production and technology. It is also essential that all companies in the aluminum sector work closely together to guide decarbonisation and transparency at all stages of the life cycle of their products. Partnering with industry leaders in technology developments can also help clean up the manufacturing process.
The use of low-carbon aluminum, together with attention to ecological construction and infrastructure projects, can kick-start the innovation machine of building sustainability. World Green Building Cousil calls on the construction sector to reduce embedded carbon by 30% by 2030, but more needs to be done. Together we must push for transparency of the carbon footprint, decarbonisation and work in favor of "green" jobs with a lower environmental impact. We want all new buildings to function zero emissions by 2030 at the latest, and all buildings to function zero by 2050.
All forward-looking companies that accept a zero future and those that innovate (whether or not it is investing in technological advancements) and take responsibility will be truly successful.
Source: A&L Alluminium Alloys Pressure Diecasting Foundry Tecniques