Born from Mr. Zani Bruno's dedication to work and entrepreneurial initiative
The company was founded in 1947 by Bruno Zani who began his working career as an engraver. Soon his initiative, his technical knowledge and the practical and moral support of his wife Flavia Ghidini, led him to the first production of precision equipment and molds.
In the early sixties italpres purchases the first water-hydraulic die casting plant. Since that time the company establishes and consolidates its international reputation in the field of mold design and manufacturing, and quality die casting.
Open-mindedness, experience and competence of our people have allowed us to implement in time all technological innovations of the industry
Reduced leadtime
Italpres takes care of the production of die casting parts from the co-design,  the development and manufacturing of the required equipment for casting, to the finishing and packaging, thus obtaining a significant reduction of leadtimes.
One responsible
With all required production departments available internally, italpres is the single point of contact for the customer. A remarkable advantage in terms of communication and essential in preventing misunderstandings between customer and suppliers, but also key to the utmost confidential treatment of all sensitive project data.
Technical support
With its qualified staff, highly experienced in the field of die casting, italpres assists its customers in designing and engineering both the parts to be produced by die casting processes, as well as the required equipment for molding and auxiliary operations.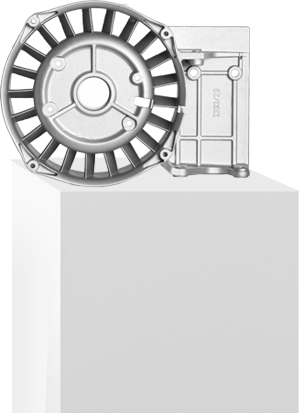 Our showroom
An area at italpres' headquarters dedicated to the best and most challenging of our past and present productions. A journey from historical articles through to products made using the latest of die casting technologies.
An exhibition space capable of immersing the visitor into a journey of senses, in midts of what we consider works of art, created by the minds and dedication of the people who work, or have worked with italpres over time.