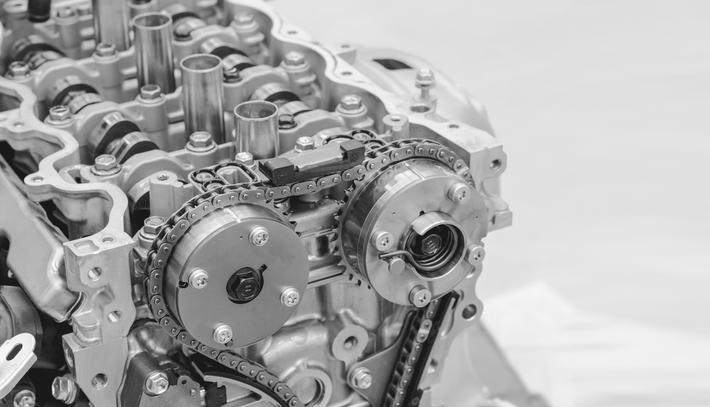 Aluminum remains the fastest growing automotive material
Multi-material vehicle construction, continued growth in electrified powertrains, and battery electric vehicle platforms continue to drive greater aluminum market penetration.
The results of a recent survey confirm that aluminum, already the fastest evolving automotive material, is expected to grow to content levels of 514 pounds per vehicle (PPV) by 2026, a 12% increase from 2020 levels. The survey, conducted by US research and consulting firm DuckerFrontier, analyzes the latest material content information for North American light vehicles across the entire automotive value chain, including automakers and their suppliers. The increase in aluminum content in the automotive sector has been driven by its increasing use in vehicle closures, white parts and chassis applications in traditional vehicles, as well as the growth of electrified drive platforms and battery electric vehicles (BEVs).
"As consumer pressures and environmental challenges rise, so does the use of aluminum in motor vehicles. This demand is accelerating as high strength, low weight aluminum is helping car manufacturers adapt to new trends in automotive. mobility and we are optimistic about the growth potential of the metal in the rapidly evolving electric vehicle segment, "said GaneshPaneer, president of the Transportation Group of the AluminumAssociation." Aluminum market penetration in the automotive sector has grown over the year over the past five decades and expansion is expected to continue. As electric vehicles become widely available, the increased use of aluminum to extend range and help offset the weight and cost of the battery will ensure consumers to choose high-performance cars and trucks that are safe, fun to drive and better for the environment."
Automakers will continue to increase the use of aluminum in automobiles as the evolution of design towards multi-material vehicles, trucks and SUVs progresses. According to the new DuckerFrontier 2020 report - Aluminum content and prospects in North American light vehicles - flat rolled aluminum sheet remains a key solution to replace heavier steels and help automakers achieve mass reduction targets.
Doors represent the highest net growth application of aluminum content per vehicle, with penetration reaching 30% by 2026. Furthermore, by 2026, aluminum hood adoption is expected to reach 81% and applications for doors / sides will be 44%. Total aluminum content is estimated to reach 570 PPV by 2030, with an increase of 24% over the next decade.
With continued electrification, demand analysis projects for aluminum extrusions and high pressure die cast parts will grow due to increased use in applications such as battery, motor housing and structural body components. Aluminum also continues to be central to vehicle safety applications, with extrusions for Accident Management System (CMS) applications expected to increase by 10% between 2016 and 2022.
"The aluminum industry is expanding, developing solutions aimed at addressing the most pressing needs of automakers to compensate for the bulk, given the additional content and weight of new features, additional safety requirements and the move to electrification. Aluminum will experience unstoppable growth year after year through 2030," said Abey Abraham, CEO of DuckerFrontier.
Car manufacturers continue to favor aluminum in an ever-changing industrial climate, as demonstrated by recent product launches characterized by the intensive use of aluminum closures and structural components. As the aluminum automotive industry thrives, it proves to be a vital industry for the nation's manufacturing sector and a healthy U.S. economy. The aluminum industry has invested and committed more than $ 3 billion to ensure greater capacity in the automotive industry in the United States since 2013 and the sector is ready to continue such investments on jobs in the domestic manufacturing sector thanks to the continued growth in demand.
Aluminum in cars: a win-win partnership for both parties
Aluminum and cars are two natural partners, as the material - better than almost all others - meets the needs of sustainable products and applications, supporting car manufacturers in their efforts to design and produce environmentally friendly mobility.
The advantages of the material are widely known: it is light and, when bonded with appropriate elements, very strong. It can be recycled without problems and in an energy efficient way, thus allowing a significant saving of resources.It can be processed in many ways: cast, rolled, extruded and forged. Aluminum is used in the transmission and clutch housing, for car body panels or as extruded components for bumper bar systems.
Thanks to the use of aluminum components, compared to steel products, it is possible to save about a third of the weight, which reduced by 100 kilograms saves about 3.5 liters of fuel every 1,000 kilometers. greenhouse gases CO2 are reduced accordingly. Life cycle analyzes have shown that over the lifetime of a car, using 100 kilograms of aluminum results in two tonnes of CO2 less being emitted.
In Europe today, an average of 179 kilograms of aluminum is incorporated into each car. With a number of passenger cars totaling 47 million vehicles in Germany alone, this equates to a CO2 saving of a whopping 168 million tonnes over the total useful life of the cars.
A study by DuckerFrontier published in October 2019 predicts that by 2025 the proportion of aluminum in European cars will be around 200 kg. Especially laminated and extruded products will contribute to the evolution of this growth. The sections currently represent a relatively small proportion of 19 kg. According to the aforementioned study, this proportion will increase significantly in the years to come, by at least 40%, reaching 26.7 kg.
Electric mobility: a promising market for aluminum
The development of the use of aluminum in the automotive sector will be encouraged by the trend towards electromobility. In electric vehicles, car manufacturers will use more aluminum, being a light metal, to compensate for the extra weight of heavy batteries with limited range. Batteries must be properly housed to be accommodated and protected. For this, a battery housing made of aluminum profiles, foils and / or castings can weigh up to 100 kg, depending on the size of the vehicle. Electric motors must also be housed, cooled and protected from impact, and aluminum components prove to be the most effective solution for these purposes and purposes.
The dynamics of this development stems from the need of European car manufacturers to drastically reduce the emissions of their CO2 fleet: from the current level of 130 grams per kilometer, the intent is to drop to a level of 95 grams by 2021, the target very ambitious indeed, however, even this value is only an intermediate step. For the period after 2021, the EU Commission has set further reductions in CO2 emissions for new vehicles: by 2026, carbon dioxide emissions will have to be reduced by a further 15% and by 2030 by 37.5% (in each case compared to 2021 levels) This represents a huge challenge for European carmakers and promises a substantial increase in demand for aluminum industry products.
Once built, aluminum does not disperse at the end of its life. The cycles of materials linked to the product, from the initial extraction, through processing and use, up to the recovery of the metal, are now largely closed. This applies in particular to long-term installations such as cars, whose aluminum components have a particular value and can be recycled without problems, thanks to the help of advanced energy-efficient furnace technology. Melting of scrap requires only 5% of the energy needed to extract aluminum from bauxite.
For many years, the European aluminum industry has contributed a lot to the reduction of greenhouse gas emissions during the production of the material. For example, direct CO2 emissions per tonne of pure aluminum produced were reduced by 21% compared to 2010 and by 55% compared to 1990.
In the "Vision of the roadmap for 2050" the European aluminum associations have outlined a chain of zero-impact, energy-efficient aluminum materials. Its success depends on the energy needed and the boundary conditions of industrial policy at European level, which ensure the conservation of aluminum production in high efficiency and respect for the environment and include incentives for the promotion of strategic value-added chains.
Source: International Aluminum Journal