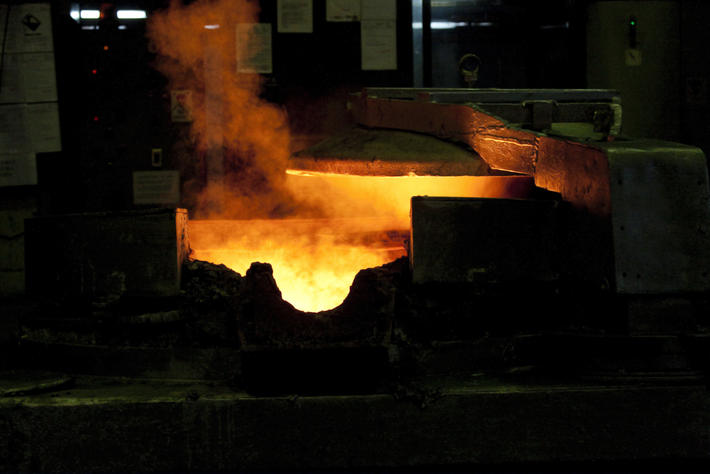 Design and construction of molds and aluminum die casting, strong focus on the customer
In Lumezzane, Brescia, is located italpres, company specialized in the design and manufacture of tools and aluminum die casting. A reality that places the customer at the center of its business through a full range of tools and services as well as research and development projects entrusted to the technical department. Italpres is a classic Italian family company, but characterized by a strong research and development, something uncommon among the manufacturers of tools.
Born from the dedication to work and the initiative of founder Bruno Zani, the company founded in 1947 came a few years later an initial production of precision equipment and tools. Then, in the early 1960s, italpres bought the first die-cast water plant and acquired authority internationally in specialized landscape design, construction quality tools and die casting.
We can say that italpres from a production almost exclusively national, over the years, has developed trade with foreign companies by increasing their exports, which now account for more than 80% of total production.Thanks to the foresight of the family Zani, today the company specializes in the design and manufacture of tools and die casting aluminum is known internationally. 
In line with the company's mission, italpres's core business remains the production of tools and die casting, all activities performed internally in Lumezzane (Brescia) where it all began over 60 years ago.
The selection of italpres, which goes far beyond the creation of a tool, includes integrated management of project: the company supports the customer already early product design through co-conception or co-design, activities aimed at obtaining an artifact that can be transformed, cheaper and of higher quality.
italpres has always given particular attention to the customer, trying to establish a lasting relationship and mutual cooperation. Among the company of Lumezzane, Brescia province, leading design and manufacture of tool design and die-casting, and the customer is not standing in the way any commercial broker: the distribution channel is unique and direct, is the same company with its own staff to have contacts with customers.