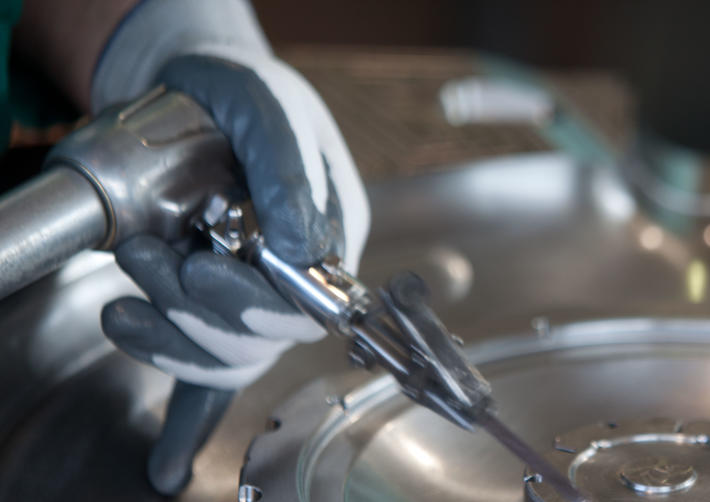 Aluminium is compressed in the tool thanks to die-casting
Aluminium is compressed in the tool thanks to die-casting. Each foundry, so even italpres, works with special created molds for all casting process.
Within each casting of aluminum operation, a key role is played by the tool.  In this context it is crucial think with a high level of customization: in the die casting industry the tool must be tailored for each individual component, work on which italpres is specialized thanks to decades of experience in the industry.
Companies that produce molds work with a very high level of precision: after receiving the project, they have to work in three dimensions to produce a mold that is able, after melting, to reproduce perfectly, although at a rough appearance, the commissioned piece.
The tool provided by italpres, before being realized, must be designed and must respond primarily to characteristics of functionality and robustness, thus ensuring the continuity of the productive activity and resistance. The molding simulation software ensure the end result because they allow you to check at first the actual functionality of the article, highlighting any critical areas.
Each foundry, so even those who deal with die-casting as italpres of Lumezzane,when the product is printed has certainly not finished their work. An integral part of the operation carried out by the employees to the processing is to make less the raw molded object and for this reason are required of the grinding wheels apposite able to work both on large than in small details to be able to make the printed exactly as commissioned by the customer.
It is inevitable that at each step in a mold corresponds also some smear which in this way is deleted making the perfect piece: an operation that the italpres control quality staff follows with particular attention because of the need for absolute precision.