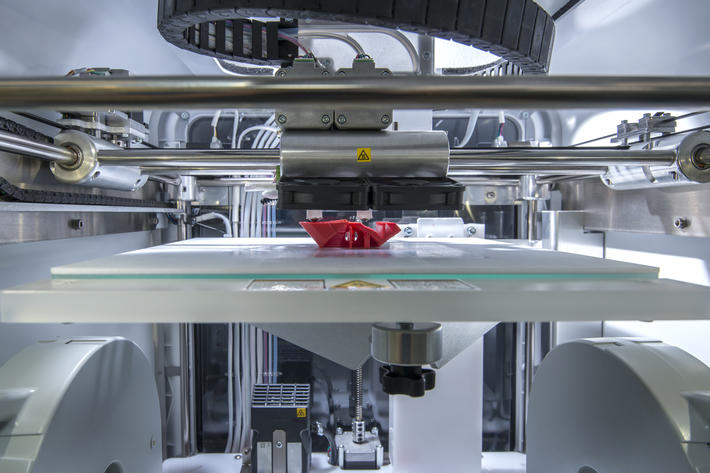 3D printing for the control of items in cast aluminum
For italpres, a leading company in the design, tooling and die-casting aluminium articles, upcoming tradeshows for the manufacturing industry will be an opportunity to discover the innovative solutions proposed for each phase of the production process, including the monitoring of articles in die-cast aluminium.
For the articles die casting aluminum technology is constantly evolution and companies are approaching the world of three-dimensional printing that allows you to create pieces directly from 3D CAD models. These latest generation machines allow you to further improve the control of the production process of die casting aluminum and mold design and manufacturing using powders that are layered with thicknesses between 20 and 100 microns and merged into the atmosphere controlled by a high-powered laser to fiber optics.
The new 3D printers have a simple and intuitive touch screen interface and ensure minimal costs for consumables thanks to a system that allows the recovery up to 95% of particulate matter and its unique method of creating an inert atmosphere in the working Chamber. Fairs and events organized in Italy and abroad for companies dealing in die casting aluminium and mold design and manufacturing, offer visitors a comprehensive look at materials, machines and technologies and on initiatives such as the digital manufacturing, automation, and more generally the technology that underlies 4.0 industry.
During the fairs, always within the production optimization, exposes and illustrated as well as other machines and tools that allow you to check the parts in die cast aluminium with enormous advantages in terms of cost reduction, waste and waiting times of validation. 
The new 3D printers for control of die-cast aluminium articles are among the goods that are eligible for the statutory amortization 2017 stability which incorporates the measures foreseen in the plan industry 4.0 and the ability to write off assets related to it. Depreciable assets acquired are (hyper) both in property and those acquired through financial lease (leasing) tract.