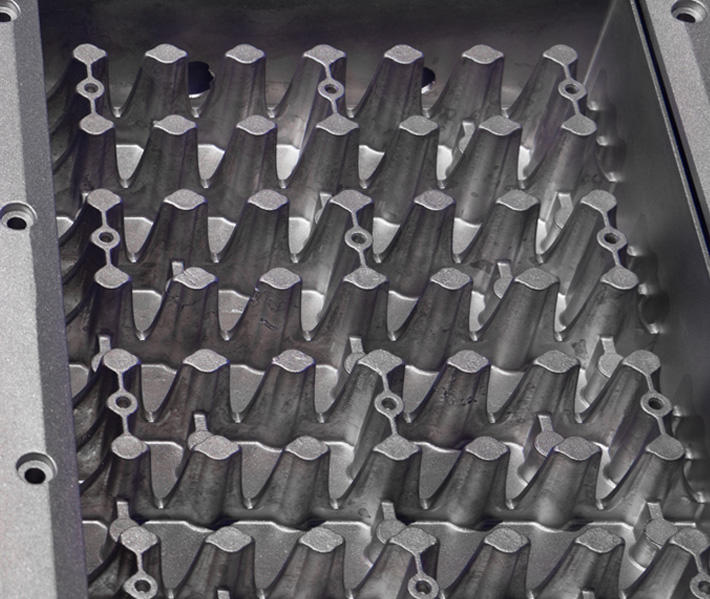 The investment is measured in results
The processing of high precision tools requires an appropriate equipment. The use of innovative machines in the factory of Lumezzane, italpres, shows what can be achieved with a machining center designed from the beginning to achieve absolute accuracy and reliability for the manufacture of tools for the electronics, automotive, lighting, the automotive segment, the engines and the marine industry.
In Lumezzane, in the province of Brescia, has been operating for about 70 years the company italpres, specialized in aluminum die casting and manufacture of tools for different industrial sectors. In the workshop, the Brescia company uses an advanced machining center. Have an inside molding department is not only a guarantee of rapid solution of any problems, but also a productive strategy to have everything under control. A choice adopted by the board italpres that avoids dispersion of time and misunderstandings and offers customers a unique and reliable partner that can take charge of the entire process at a competitive price, with the same cutting edge technologies employed.
"The characteristics of a casting tool designed by
italpres
"
The casting tool is composed of two half-molds in which the molten metal is injected: once open the two half-molds is made possible to extract the piece.
The equipment is commonly known as tool, die casting is typically consists of several elements, including matrices and "thorns", or dowels, that contribute to the realization of the piece. There are other more useful elements to the internal handling mechanical of the mold to allow the opening, adapted to the extraction of the piece, but also sometimes essential to obtain particular geometries of the desired object.
The constituent material of the casting molds is steel, which has melting points higher than the injected material. To achieve a casting mold  is needed a technologically advanced laboratory equipped with machines for milling  at high speed and other technologies that allow precision machining such as electroerosion.
In the design, the first phase of the realization of a die-casting tool, it is very important to pay attention that there are no cavities which may complicate or prevent the extraction of the piece
The modularity of the tools made from italpres also allows the replacement of some components in consequence of wear or breakage, so as to ensure an apparatus always in excellent condition. A detail that is not insignificant which results in continuity of production and cost savings to produce a replacement tool.