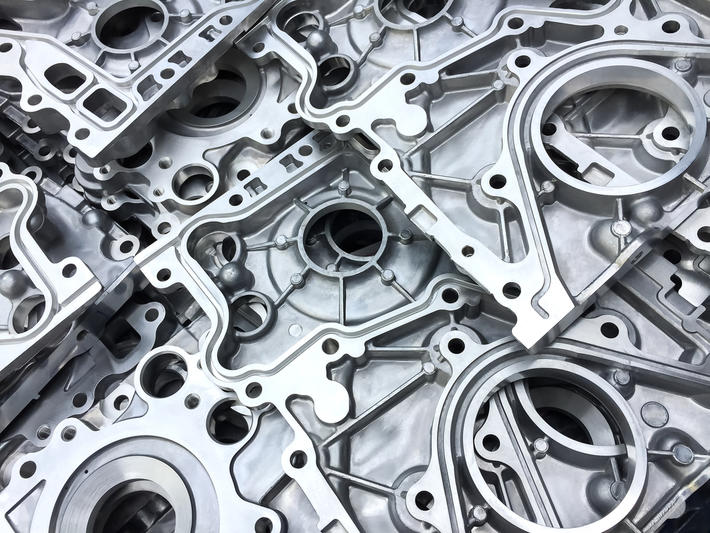 EU anti-dumping on Chinese aluminum extrusions and rolled products
The European Commission protects the EU aluminum downstream from Chinese imports by confirming duties on extrusions and approving preliminary duties on some rolled products. For 5 years, anti-dumping duties will be imposed on aluminum extrusions from China. The European Commission Regulation was published on March 20 in the Official Journal of the European Union.
China's anti-dumping duties on aluminum apply to bars, profiles (including hollows), rods and unassembled tubes, even those designed for use in construction (e.g. cut to size, drilled, curved, chamfered, threaded) made from aluminum, whether or not unalloyed, with a content not exceeding 99.3%.
The provision excluded:
products joined (for example with welds or closures) to form subsets;
welded pipes;
products in kits packaged with the parts necessary to assemble a finished product without further finishing or manufacturing of the parts ("finished product kits").
In the course of its investigation, the European Commission examined all the evidence available regarding China's intervention in the domestic economy, both in general and with regard to the aluminum sector. It emerged that the prices or costs of the products examined, including those of raw materials, energy and labor, are not the result of free market forces, but are substantially influenced by public intervention. On this basis, and in the absence of cooperation from the GOC, the Commission concluded that in the case of the aluminum products under investigation it was not appropriate to use domestic prices and costs to establish normal value. The latter was obtained exclusively on the basis of production and sales costs that reflect prices or reference values ​​free from distortions, ie by referring to an appropriate representative country, identified in Turkey.
Following the withdrawal of the United Kingdom from the EU, the Commission informed that the data relating to the anti-dumping investigation on China's aluminum relating to the United Kingdom have been removed and the result recalculated. As a major part of the injury was inflicted by Chinese imports into the UK, this had an impact on the anti-dumping duty rates.
Laminates: green light for China's anti-dumping duties on aluminum from April 15, 2021
On 16 March 2021, the European Commission, taking its cue from the result of an investigation opened in August 2020 following a complaint from European Aluminum strongly supported by Assomet, announced its intention to impose provisional anti-dumping duties on some productions of laminates of aluminum originating in China. These measures, fully appreciated by the Community industrial chain of light metal, provide for the adoption of preliminary duties ranging from 19.6% to 47.3% which will be added to the standard one of 7.5%.
This is an important step forward in the fight against unfair trading practices implemented by the eastern giant, as the CEO of EA underlined in his comment: "The dumped imports from China are leading to bankruptcy. European producers and discourage them from major investments in innovation aimed at promoting decarbonisation and recycling. We are therefore grateful to the Commission for what it intends to implement to protect our sector ".
It is essential to remember that imports from China of these types of products have significantly increased in recent years, going from 171,000 t in 2016 to about 330,000 t in 2019, thus reaching a market share of over 12%, double compared to five years ago.
The new measures refer to the following types of laminated aluminum products, whether or not alloyed, without internal layers of other materials:
in rolls or in rolled up tapes, in sheets cut to size or in the form of circles, with thicknesses ranging from 0.2 to 6 mm;
in sheets, with a thickness greater than 6 mm;
in coils or coiled strips, with a thickness not less than 0.03 mm and up to 0.2 mm.
Beverage containers, laminates for the automotive industry and those used in the production of aircraft parts are excluded from the new measures.
The conclusion of the China aluminum anti-dumping investigation
The European Commission has undertaken to publish a specific document by April 14th, a real legal document in which the entire investigation process and the conclusions reached will be detailed.
Duties can only be changed or removed in exceptional circumstances and will remain in effect for five years as is normally the case. It is useful to remember that the European Union had already imposed preliminary duties of between 21.2% and 32.1% on aluminum extrusions originating from China and that Chinese semi-finished products are already subject to anti-dumping duties in other important markets such as states. United States, Canada, India, South Korea, Australia and Vietnam.
''Aluminum extrusions and rolled products are a key market for Europe and the Commission's decision shows how much our industry has really been damaged by Chinese unfair trading practices. But while anti-dumping duties provide some short-term relief, a long-term global solution is also needed to address the regime's subsidized Chinese overcapacity, "the director of EA concluded.
Source: A&L Aluminum Alloys Pressure Diecasting Foundry Techniques