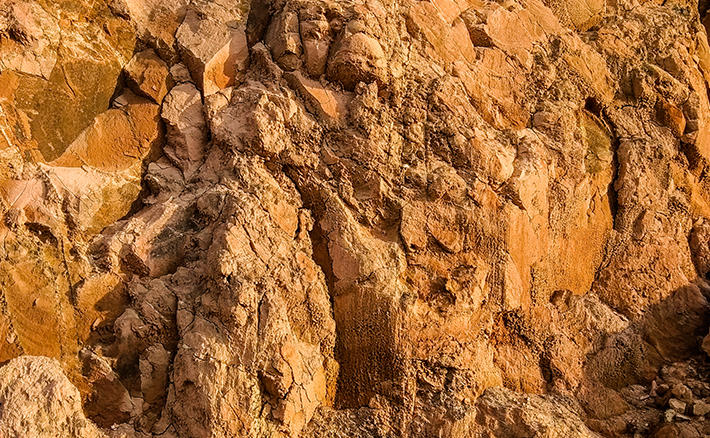 It is common to wonder where aluminum is made because the suspicion is that it is not found in nature as a pure metal. Indeed, so it is: aluminum comes in the form of compounds. It is particularly widespread in the ecosystem: aluminum compounds in fact form 8% of the earth's crust. After oxygen and silicon it is the element present in greater quantity on the crust. Paradoxically, however, it is the youngest metal on the market. 
The first bauxite extractions, in the south of France
Since it does not exist as a pure metal in nature, we often wonder where aluminum is made. Mostly from bauxite, a sedimentary rock typical of the south of France. It is called bauxite precisely because the region of origin is Les Baux-de-Provence: here the first mines were opened for extraction, in 1822. Over time the wide diffusion of bauxite was discovered: it is estimated that it is about 22,500 million tons of deposits. The reserves of bauxite are sufficient to guarantee stocks of aluminum for an almost infinite time. Also because aluminum is completely recyclable, so it can come back to life, once used. Therefore, the problem of abuse does not arise for aluminum: if anything, it is essential to remember the importance of recycling. 
Bauxite is an aluminum mineral, but in its natural state it is rich in impurities such as silica and iron and titanium oxides, which must be eliminated. Aluminum is therefore derived from a specific process. The process of transforming bauxite into aluminum is economically reasonable, which should encourage the use of this material. Usually, bauxite is reduced to alumina before being sent to so-called "smelters", the industries that transform the mineral obtained into aluminum.
Aluminum is obtained from open-air deposits
Bauxite from which aluminum is derived is obtained from open-air deposits. Usually, plans to replenish the mineral are prepared, so as not to alter the territory and encourage reforestation. In addition to the south of France, aluminum ore is mainly produced in Australia, Brazil, India and western Africa. But, according to estimates, the new fields are discovered at a rate twice that of consumption.
If you want to know in detail where aluminum is obtained, and what are the benefits of die-casting, contact italpres.