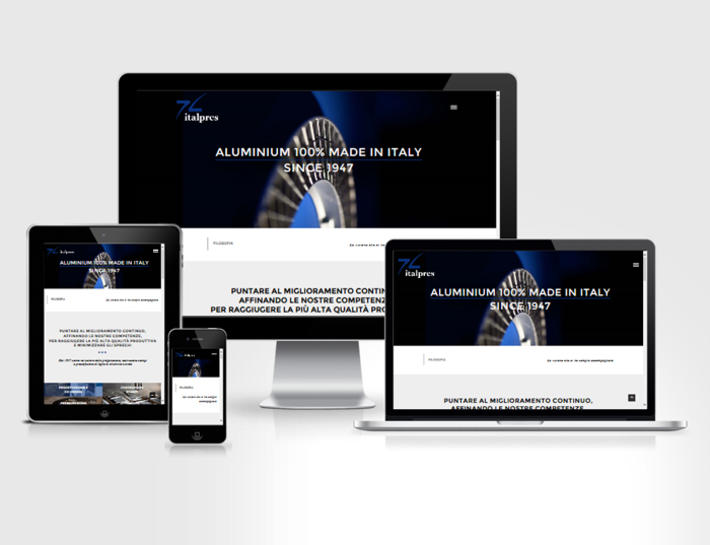 italpres specializes in development and co-design, as well as in the manufacturing of molds and is internationally recognized for the production of particularly challenging aluminium die castings.
italpres' showroom, located at its headquarters in Lumezzane, documents the company's evolution and displays a selection of the most significant past and present die casting productions. Here visitors can trace the becoming of the company, from historical parts to products made with the latest technologies.
Similarly, the new website aims to express, through its graphics and functionality, italpres' values, experience and expertise: a latest generation platform, highly impacting, favoring a more immediate access to contents, and optimized for reading from mobile devices.
Through this site we have in fact tried to convey the historical authenticity of the company, but also the vanguard and the precision of today's production. This tool is also intended to highlight the attention to the customer, who in this space finds the key to the history of italpres, but also the technical information about the products and processes.
The new italpres website was indeed also designed to be a means of information: in the news section all company updates useful to the customer, but also any news related to the broader field of the die casting industry will be posted.
Finally, we are proud to mention that this tool has zero impact on the environment: emissions generating from this website are offset by the creation and protection of growing forests in Costa Rica.
For more information, or if you wish to request a free quote, please use the form in the contact section.
The italpres team