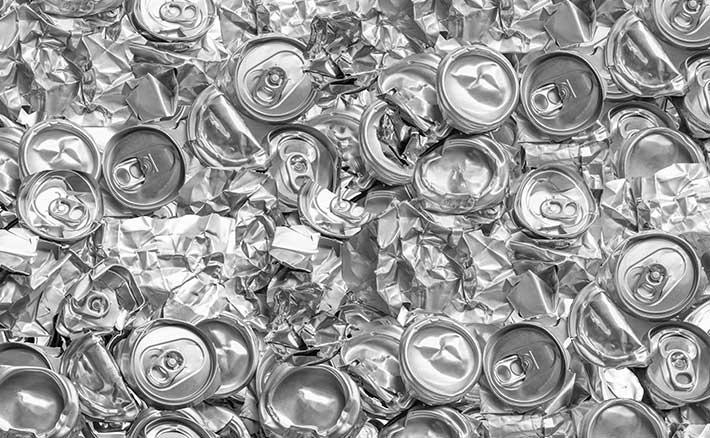 Italy among the leading aluminum recycling countries
Aluminum recycling in Italy is a consolidated practice. In fact, for many years the Italian aluminum recycling industry has occupied a prominent position on the world scene: it is the first in Europe alongside Germany for the quantity of recycled metal and third in the world after the United States and Japan.
In 2018, Italy confirmed its commitment to preparatory research for the recycling of aluminum and other waste: according to the CIAL national report (National consortium for the recovery and recycling of aluminum packaging), the data they are growing in almost all sectors and expectations are positive considering the new European directives in terms of circular economy. Last year the differentiated collection in Italy reached 55.5% and the recycling of urban waste is 44% and 67.5% of these are released for consumption, a threshold already above 65% identified as a minimum to be reached by 2025.
The data on aluminum recycling in Italy
But it is in the recycling of aluminum that Italy stands out. 2017, the year of which  the last report is available, ended in line with the previous ones: 47,800 tons of aluminum packaging were recovered, equal to 68.6% of the marketed, that is 69,700 tons. There are over 6700 Italian municipalities in which separate collection of aluminum packaging is active (85% of the total) with the involvement of approximately 53.9 million inhabitants (89% of the Italian population). 
Furthermore, the latest trends confirm Italy in first place in Europe with over 955 thousand tons of recycled scrap (including packaging and other objects). It should also be remembered that all of the aluminum produced in Italy comes from recycling but does not differ from the original material. Aluminum recycling in Italy and around the world is therefore one of the most effective examples of circular economy, able to combine quality and sustainability.