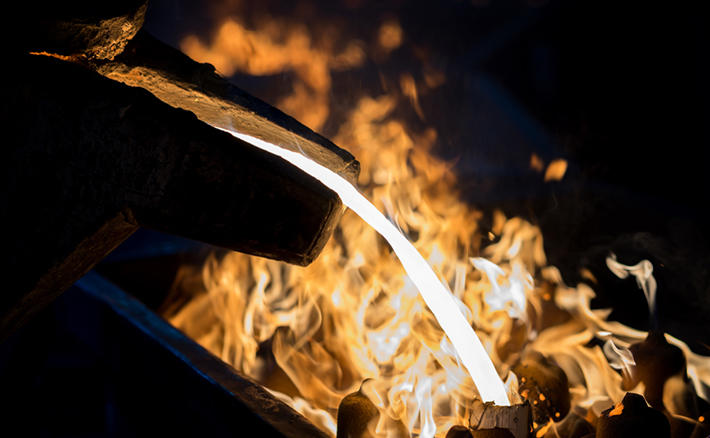 Foundry for the die-casting of aluminium and light alloys for all production sectors
italpres, a foundry specializing in aluminum die-casting, works in the field of design, construction of molds and die-casting of aluminum and zinc alloys and produces articles for a wide range of sectors, including automotive, textile, lighting, electronic components, hydraulics, telecommunications, etc. 
The philosophy that guides the work of italpres is based on the production of high quality aluminum products with a particular attention to the respect of waste, an approach that over time has decreed the success of the company, making it successful on a national and international level. Certainly, the flexible mentality of the company and the contribution of competent staff have allowed to receive technological innovations in the sector over time and to expand the customer base. 
Foundry for aluminum die-casting for industry: entrusted to italpres
italpres proposes itself as a reliable supplier capable of following the entire production process, from co-engineering of the piece to the realization of the necessary equipment to produce it, but also fusion and finishing processes such as anodizing, tumbling, sanding, mechanical processing, sandblasting, painting and assembly. 
As far as the co-engineering of the parts and equipment necessary to produce them, the team of technicians of italpres's Research & Development office works with the most modern CAD-CAM design and simulation systems and with different detection equipment of samples to guarantee the customer results in line with its expectations and perfectly matching the specific requests. 
Moreover, within the history of the company of Lumezzane was created a laboratory for the construction of die-casting molds, equipped with machinery that is constantly updated or replaced based on the introduction of the new performing technologies that animate the sector.
Once the project has been realized and, if necessary, the mold is built, italpres takes care of the die-casting of the aluminum piece for weights ranging from 4 gr to 15 kg, and for small, medium or large orders. The work of italpres ends with the internal finishing of the piece realized on the basis of the requests of the clients, whether it is die-cast details or aesthetic finishes.
If you are looking for a foundry for aluminum die casting, contact italpres at 030 8970111 or fill out the form on the CONTACTS page of this site and you will be contacted as soon as possible to make an appointment.