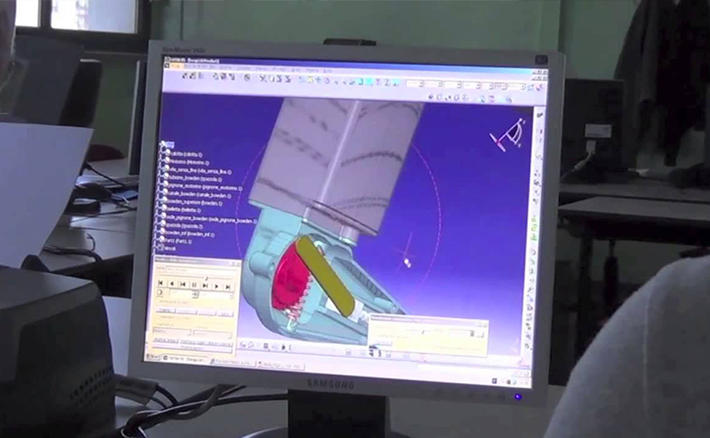 Die-casting mold design: quality guaranteed from the idea to the perfection of the piece
Is your company looking for an efficient and reliable partner for the design of die-casting molds? Entrusting the experience and the cutting-edge technological equipment of italpres, the Lumezzane company that has been dealing with aluminium die-casting for seventy-one years and construction of molds. 
Just to give a few numbers, italpres has developed countless projects with customers through the co-engineering of the parts for high quality performance. The presence of qualified and highly experienced personnel in the die-casting sector, allows Italpres to offer its customers assistance in the design of molds for die-casting and in their engineering, both of the pieces to be obtained by die-casting, and of the equipment suitable for molding.
Aluminum die-casting: from the project to the product​ 
After consulting and checking the feasibility of the mold design, italpres's experts evaluate the best productivity of die casting molds through the analysis and the industrialization of the customer's project idea. From here the possibility to perform a mold filling simulation to verify functionality, quality, efficiency and durability.In addition, the CAD-CAM design and simulation implementation allows to elaborate the ideas already realized by the customer. In fact, Italpres die-casting molds use the latest generation 2D and 3D hardware and software that guarantee maximum precision and customized solutions, in addition to the experience of specialized personnel.
The pursuit of the highest quality requires the achievement of a single result: geometric and structural uniformity on every point of the product, to be achieved through a careful craftsmanship of the finishes of each individual mold and product. Thanks to the experience gained in the sector, italpres is able to guarantee delivery in compliance with the scheduled technical times, but not only. The certification of raw materials for aluminum die-casting and heat treatment and compliance with minimum tolerances and of the standard specifications is of particular importance for italpres. 
For the design of die-casting molds, please contact the experts of italpres.
Call 030 8970111 or fill out the form in the CONTACTS section of this site."