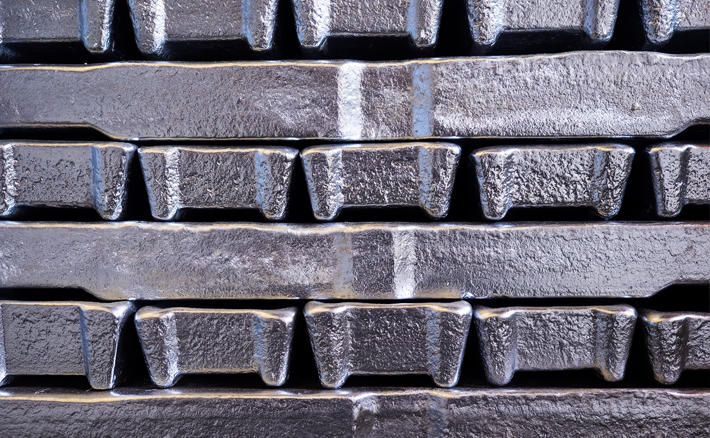 Processing of aluminum products: metal prices are rising again
The prices of aluminum return to rise, generating some concern among the sector who,like italpres, deal with aluminum products and their products alloys. The shock of the case of the Russian aluminum giant strongly penalized by the US President's sanctions policies, in spring, had spilled metal prices over $ 2,700 per ton. Today, following the change of the summits put in place of such giant, the benchmark contract is back to rise and has reached 2,178 dollars per ton, far from the record of April, but still rising by almost 10% from mid-July, when he had returned to exchange on pre -santions, around 2 thousand dollars.
At the moment the real alarm generated by the US sanctions on the Russian aluminum group concerns the supply of aluminum, a necessary ingredient to give life to primary aluminum. To the deficit produced by the Russian group, there is also the strike in progress since August 8 in the Australian plants involving three aluminum refineries, with a capacity of 8.8 million tons per year, about 7% of the offer global. As a consequence, the price of alumina, which last spring had reached 700 dollars per ton, has returned to rise to 560 dollars compared to 450 dollars at the end of June, so as to require the export from China, a country that usually plays the role of the net importer due to strong domestic consumption.
Beijing has signed supply contracts for 140 thousand tons in July, almost the triple of what it had exported throughout 2017. But even this was not enough to reassure the market, forced to deal with a scarcity of raw material that it could even get worse in the next few months. 
To remedy a problem that seems anything but simple to solve, the United States have granted a new extension to the entry into force of sanctions against the group Russian, moving to October 23 the deadline within which to close relations with the company. But what seems like good news has been interpreted by many operators who deal with the processing of aluminum products as a negative signal.
The annual supply contracts, in fact, are about to expire and generally come renewed between September and November. "If the Russian giant remains under sanctions it will not conclude new agreements'', a joint Fitch-Cru report has pointed out, and the group likely to have to shut down plants from next month, with all the consequences easily imaginable for those who buy the raw material to give life to products in aluminum for the automotive and electrical engineering world. Italpres is aware of andlike others, it is waiting for the next developments in the economic policy with stars and stripes.
Source: Il Sole 24 Ore of 30 August 2018