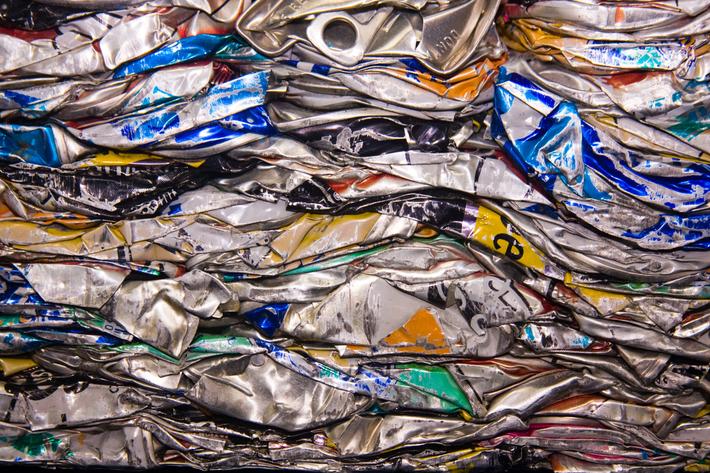 Italy is a recycling champion: it exceeds the 2019 targets
If there is a sector in which Italy excels in the European context, that is, with no doubts, recycling. In 2019, in fact, as regards the separate collection of steel and aluminum packaging and their start to the recycling process, Italy is confirmed in line with the objectives of Europe, if not even beyond.
For aluminum, in particular, recycling in Italy remains at the forefront. In fact, it is 70% of the 73,400 tons placed on the market, to which 4,500 tons of thin packaging destined for waste-to-energy must be added. While for steel it is equal to 82.2% of the released for consumption, even higher than the 80% target set for 2030 by the European Circular Economy Directive.
CIAL's contribution to the recycling of aluminum in Italy
The results obtained by Italy in the recycling of aluminum are possible thanks to the concrete contribution of CIAL, the National Aluminum Packaging Consortium. Also as regards aluminum, the quote of 70% recycling is higher than the collection and start-up objectives recycling systems set for 2030 by the European Circular Economy Directive.
This is a fundamental result for a country like the Italian one, whose aluminum production is 100% based on recycling. In this sector, the combined action of institutions, companies, operators, citizens and municipalities has led to concrete results. In particular, in 2019, according to the data collected in the last few weeks, there were over 5,406 (+232 compared to 2018) Municipalities and about 46 million citizens active in the separate collection of aluminum. The recycling of aluminum in Italy in 2019 made it possible to avoid greenhouse emissions of 381 thousand tons of CO2 and save energy for over 164 thousand tons of oil equivalent.
italpres, a company that has always been involved in the aluminum production chain, supports conscious consumption of the material, which offers significant recycling opportunities, through separate collection.