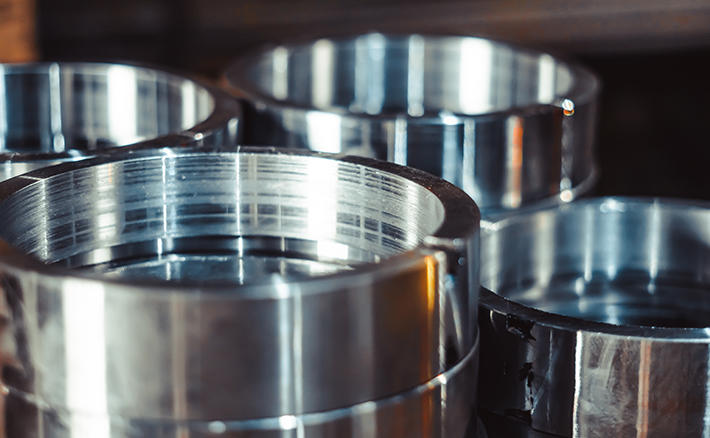 The construction of die-casting molds for the automotive sector
The diecasting method, developed in the United States in the mid-1800s, involves the casting of a molten metal or an alloy in a metal mold. Italpres uses aluminum as a raw material for casting and carries out the molds independently, conducting the entire process, from design to manufacturing: among other disciplines, the Brescia-based company builds molds for the automotive sector. When the injected metal takes on a solid form, the mold is opened and the final piece can be extracted.
The molding technique for car components
The mold is usually made of steel and consists of two separable halves to allow the extraction of the final product. It is essential that the material with which the mold is made has a higher melting point than the injected material, which in the case of italpres is aluminum or its derived alloys. In particular, the molding of car components requires maximum quality and precision. In fact, automotive production is among the most important in the world, given the diffusion of people in everyday life. Each component of a means of transport is decisive for the proper functioning of the engine or the mechanisms of the passenger compartment such as the opening of the doors or the sliding of the seats. Competition in the automotive sector is so fierce that every brand must have reliable suppliers, for all components: italpres, backed by over 70 years of experience, can be considered one of these, given the already established relationships of trust with companies prominent for which it builds molds for the automotive sector and the resulting finished parts.
italpres is a unique partner for the construction of molds. In fact, it is not limited to producing them, but thanks to a dedicated department it can support the customer in the design and engineering of both the molds themselves and the pieces to be obtained by diecasting, as well as for the equipment suitable for molding. The molding of car components is one of the sectors in which italpres operates, among others, which demonstrates the flexible mentality of the staff in moving between various fields of application of die-casting aluminum.
For advice on the construction of automotive molds, contact italpres.