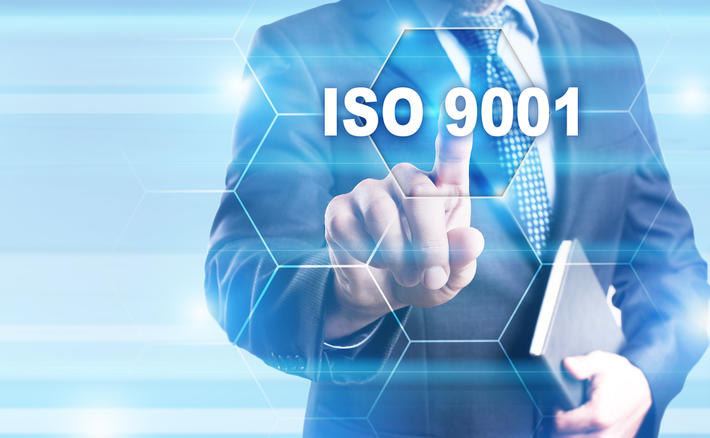 italpres certified UNI EN ISO 9001: 2015 further confirmation of the quality of die casting
italpres has renewed its UNI EN ISO 9001: 2015 certification for die-casting to guarantee the quality of its workings.The company of Lumezzane has always been very attentive to continuous improvement and quality and has invested important resources that, supported by advanced control criteria, constantly updated specialized personnel and periodically calibrated systems have made it a point of reference in the world of aluminum die casting. 

What is ISO 9001: 2015 certification? The new ISO 9001: 2015 certification demonstrates that italpres is able to respond consistently and exhaustively to customer expectations. This is the reason that pushes many buyers to turn to italpres to minimize the risks of purchasing products and services that do not comply with the current quality regulations. Moreover, the rule, published on 23 September 2015, introduced some changes compared to the previous one.
For a company growing as italpres, the ISO 9001 certification for die-casting is added as a national and international recognition of its work and a sign of the constant commitment developed by the company in Brescia to offer a better service to customers and prospects.

The company staff is also fully aware of the importance of respecting all the requirements of the law and applying them to their work, as well as defining and providing for the management of the resources necessary to continuously improve the company's performance. The adoption of a quality management system compliant with ISO 9001: 2015 is the result of an in-depth and complete analysis of the structure, of the correct optimization and rationalization of the organization, resources and processes.

The achievement of the ISO 9001: 2015 certification demonstrates, therefore, how italpres is able to provide a quality service and to better respond to customer expectations.
Are you looking for an ISO 9001 certified company for aluminum die-casting? Contact us.