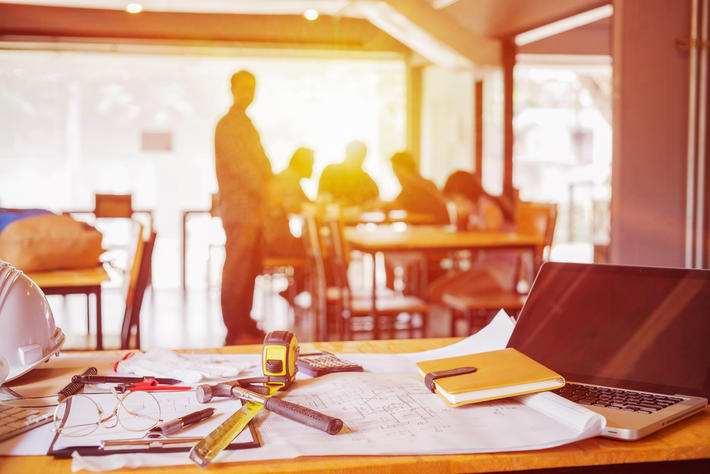 Technical office design vanguard tools
When talking about italpres you forget the old concept of foundry. The company, specializing in the production of tools made of aluminum alloys, it has carved out a significant market share through continuous investments both for the benefit of the production and the quality of work of employees.
A short start work to implement a new technical office for the tools design. To create a comfortable working environment has been designed special lighting to be easy on the eyes of the staff, also were designed innovative stained-glass that can deaden and protect the offices from sunlight but without depriving the employees of the benefits guaranteed by the light natural.
Basically, the italpres project aims on the quality of life of its employees enhancing the many beneficial aspects of sunlight, due to vitamin D that stimulates endorphins, which are useful to improve mood and therefore the quality of life in the workplace.
"In a positive atmosphere it has more responsive''.
The 'attention to the workers, passing by occupational safety and ending with improving the quality of life in the offices and the factory in designing and manufacturing molds made of aluminum alloys, is just one of the many attentions that the property has proven over the years.
To dispel any myths against foundries, italpres, a leader in designing and manufacturing die casting tools, always takes seriously environmental issues. The facility and parking for customers and employees are surrounded by plants and hedges to create a natural barrier to mitigate noise and smog. Noise barriers have been chosen with plant systems so as to surround the plant with plants and hedges to reduce pollutants and create a natural filter against fine dust.
A series of choices promoted by italpres with a view to improving air quality and care for the environment.